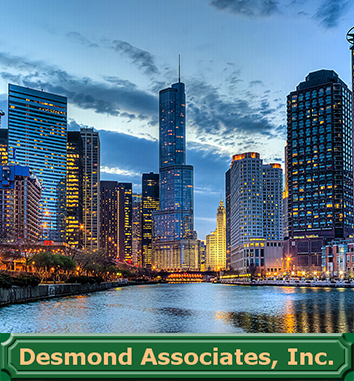 September 10, 2015 – Michael Blades and Associates (MBA), one of North America's largest vertical transportation consultants is pleased to announce the acquisition of Desmond Associates, Inc. (DAI), one of the leading and most prolific vertical transportation consultants in Chicago.
In addition to MBA's current presence in the Washington, D.C., Boston, New York and other East Coast markets, the acquisition of Desmond Associates greatly increases MBA's presence throughout the Midwest and Southwest.
Desmond Associates' clients will receive the benefit of a considerably larger team of experienced consulting professionals, all of whom have direct experience with elevator design, specification, procurement, manufacture, installation, maintenance, repair and modernization.  The MBA staff expands with the addition of key consulting professional Dave Vallee and the retention of Desmond Associates founder, Des Drotos, for key project work.
MBA will retain the Desmond Associates brand for all of DAI's current projects and for the immediate future.  Both brands will be headquartered in MBA's suburban Washington, D.C. offices. Michael Blades will be President and COO of both brands.